LADE-LIGHT
LADE LIGHT represents the most innovative and exclusive integrated solution for the recharge and management of traction batteries, especially recommended for medium-large sized fleets of forklifts.
Unique features making LADE LIGHT a successful solution can be summed up in three points:

It allows to extend the batteries warranty for the whole duration of the forklifts rental contract.

It allows for energetic savings above 20% compared to the use of standard high frequency battery chargers.

It allows to use high frequency battery chargers in dirty or open-air environments, where they are directly exposed to weather conditions.
LADE LIGHT solution is made of five elements:
LADE LIGHT HIGH FREQUENCY BATTERY CHARGER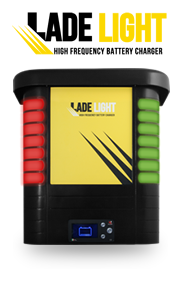 Single and three-phase models endowed of active PFC (cos = 0.99, Totally Harmonic Distortion, THD, <10%): in full compliance with international norms.
Endowed of high visibility LED lights and LCD display.
High performance allowing a 70% reduction in the fan use (greater reliability, higher productivity).
Programmable via PC, tablet or smartphone.
They recharge lead batteries of any capacity, nominal tension and brand (see the table).
Wireless SPYBATT communication, without Wi-Fi or BLUETOOTH.
SPY BATT BATTERY TUTOR DEVICE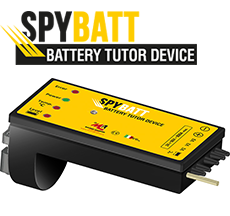 It has to be installed on the battery.
It keeps all battery parameters under control: tension, discharge current, capacity, temperature, electrolyte level.
It stores all parameters for 5 year battery usage.
It allows to adapt the charge cycle and specific management of each single battery in the fleet.
Data transmission occurs by connecting the battery endowed of SPYBATT to the LADE LIGHT battery charger, for the daily recharge.
Batteries endowed of SPYBATT can be connected to any LADE LIGHT charger in the recharge room (see the table).
LADE LIGHT CHARGER REMOTE DISPLAY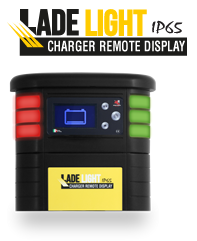 Module with wide display and high-brightness LEDs for monitoring the charge at distance from the charger
Outdoors installable: IP65
It includes connection point for the battery cables
No additional cables required
LADE LIGHT APP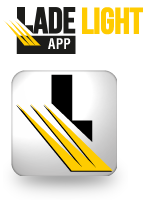 Program to be downloaded on a PC, tablet, smartphone
It allows a complete programming of all LL chargers
It allows a complete programming of the SPY-BATT
LADE LIGHT BATTERY MANAGEMENT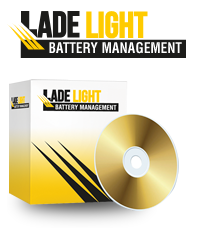 It allows the control of a charge room
It allows the optimized management of the battery park
It allows you to create a network of chargers
No additional cables required
Table of characteristics
Code
Mains
Output
Wet lead acid batteries, recharge max 12/14 hours
Lead GEL sealed batteries, recharge max 10/12 hours
Data Sheet
Phase
Volt
Amp
Kw
Hz
Volt
Amp
Min Ah/5h
Max Ah/5h
MIn Ah/5h
MAx Ah/5h
LLM.1
1ph
185/265
10A @ 230V
2.30
47/63
24
70
100
900
100
900
LLT.1
3ph
340/460*
11,5A @ 400V
8.00
47/63
24/48
120
200
1600
200
1600
LLT.2
3ph
340/460*
15A @ 400V
10.50
47/63
24/48
160
200
2000
200
2000
LLT.3
3ph
340/460*
19A @ 400V
13.00
47/63
24/80
120
200
1600
200
1600
* 340-550V mains available on demand