ACCESSORIES
Automatic battery charger accessories
Battery charger programmer MP TOP II (Only for PSW, EDM, MGX series)
Code: MPTOPII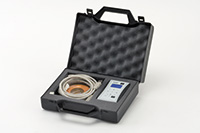 Description:
This high-tech device, recommaned to distributors and after sale service centers, is necessary to set up and to download the data memory of POWER-SWITCH, MGX and EFFICIENT DATA MEMORY battery chargers.
The kit includes the programmer, cables to connect it to the charger and to the PC. The SW to be installed on your PC is also supplied.
The normal operation is guaranteed by the internal lithium battery, thus no other power source is necessary. The battery is completely recharged by leaving the programmer connected to the USB port of your PC.
The equipped SW can be up-dated though internet and it can be set in different languages: I, D, E, F, UK, NL.
Download the PC software:
MpTopIIPc_107.zip
How to install the PC software:


SPY BATT
Code: SPY BATT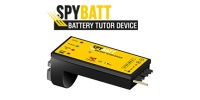 Description:
Battery data logger.
It has to be installed on the battery.
It keeps all battery parameters under control: tension, discharge current, capacity, temperature, electrolyte level.
It stores all parameters for 5 year battery usage.
It allows to adapt the charge cycle and specific management of each single battery in the fleet.
Data transmission occurs by connecting the battery endowed of SPYBATT to the LADE LIGHT battery charger, for the daily recharge.
Batteries endowed of SPYBATT can be connected to any LADE LIGHT charger in the recharge room.
POWER-SWITCH remote display
Code: VISLED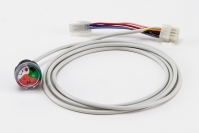 Description:
Remote display for high frequency battery charger, POWER-SWITCH series
ANDERSON Battery Connectors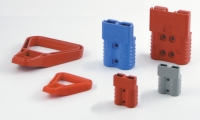 Description:
DC connectors, ANDERSON series
SCHALTBAU Battery connectors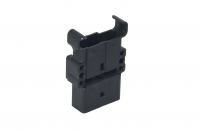 Description:
DC connectors, SCHALTBAU series
EURO - DIN Battery Connectors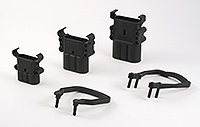 Description:
DC connectors, DIN series
Power plugs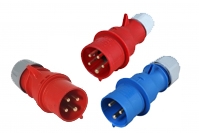 Description:
Monophasic and Threephasic models 16/32 A
3/4/5 poles